Research of Secret Tobacco Industry Documents Shows Targeting of
Deadly Products to African Americans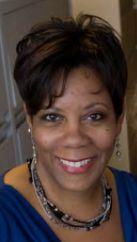 A University of California, San Francisco professor is being honored for her innovative work using once-secret documents from the tobacco industry to show how African American groups and inner-city neighborhoods were especially targeted to consume one of the nation's most deadly products. Dr. Valerie B. Yerger's research connects corporate activities like this – spanning decades – to today's disparities in tobacco-related diseases in the African American community.
From the American Legacy Foundation (http://legacyforhealth.org):   "As we all have come to know, the tobacco industry has a long history of targeting African Americans through their marketing and their influence of community leaders, and it was Dr. Yerger who was one of the first researchers to use tobacco documents to provide evidence of these strategies," said Legacy Chief Operating Officer David Dobbins.
Valerie Yerger, ND, is an Assistant Adjunct Professor in the UCSF Department of Social and Behavioral Sciences.