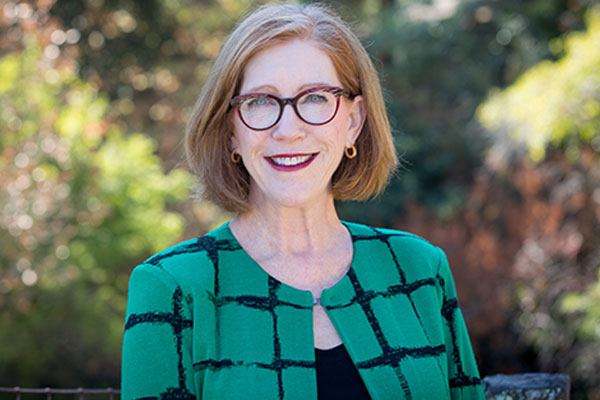 KT Waxman, DNP, RN, FAAN, a distinguished nurse leader in hospitals and academic institutions, will join the UCSF School of Nursing starting Dec. 1, 2021 as the director of its Doctor of Nursing Practice (DNP) program. Waxman has been the director of the University of San Francisco's Executive Leadership DNP program since 2014.
Q: Tell us about your background and how it has prepared you to lead the DNP program.
Waxman: I have spent most of my career in nursing leadership and administration. I worked in hospitals and health systems, serving as a vice president for patient care services, chief nursing officer and chief operating officer, and then I became a consultant. I have held leadership positions on various professional association boards. The culmination of these rich experiences has prepared me to lead a program of this caliber.
Q: What attracted you to the position of DNP director at UCSF?
Waxman: I have tremendous respect for the UCSF School of Nursing and its reputation. Dean [Catherine] Gilliss' vision for the School and the DNP program really resonated with me and I am excited to be a part of it. Working collaboratively with UCSF Medical Center and the new UCSF Leadership Institute [a partnership between the School of Nursing and UCSF Health Center for Nursing Excellence and Innovation] is another component of the work that attracted me here. My skillset includes growing new programs, implementing projects and building relationships, so it is a great fit.
Q: What initial steps will you take in leading our DNP program, which began in 2018. What is your long-term vision?
Waxman: I hope to meet with all faculty and key stakeholders to identify their needs and understand any gaps we may have. The focus is to continue to grow the DNP program with a focus on executive leadership. In collaboration with the UCSF Medical Center and the Leadership Institute, I will work to identify those leaders and emerging leaders who desire to gain a doctoral degree. My long-term vision is to expand the program and have a national presence.
Q: What do you envision are some of the major challenges?
Waxman: One challenge is clearly articulating the difference between the PhD and the DNP. For example, if a director comes through the Leadership Institute and says, "I want to get my doctorate degree," we need to guide them toward the right program. Do they want to conduct research or stay in clinical practice as a leader? Health care systems need both PhDs and DNPs. Communicating that effectively is important. Aligning our curriculum with the needs of medical centers is also important. We have a large PhD faculty at UCSF — and rightly so as it's a research institution. I hope to collaborate with the PhD faculty routinely and work together to meet the needs of our students and patients.
Q: Five years from now, how would you define success for the DNP program?
Waxman: Success for me is that we will be ranked as one of the top DNP programs in the country, if not No. 1. Our graduates, faculty and alumni will be presenting all over the country at conferences showcasing our great work. We will have produced scholarly publications, including how the DNP and PhD work together.
Read the full story in our Science of Caring online publication.