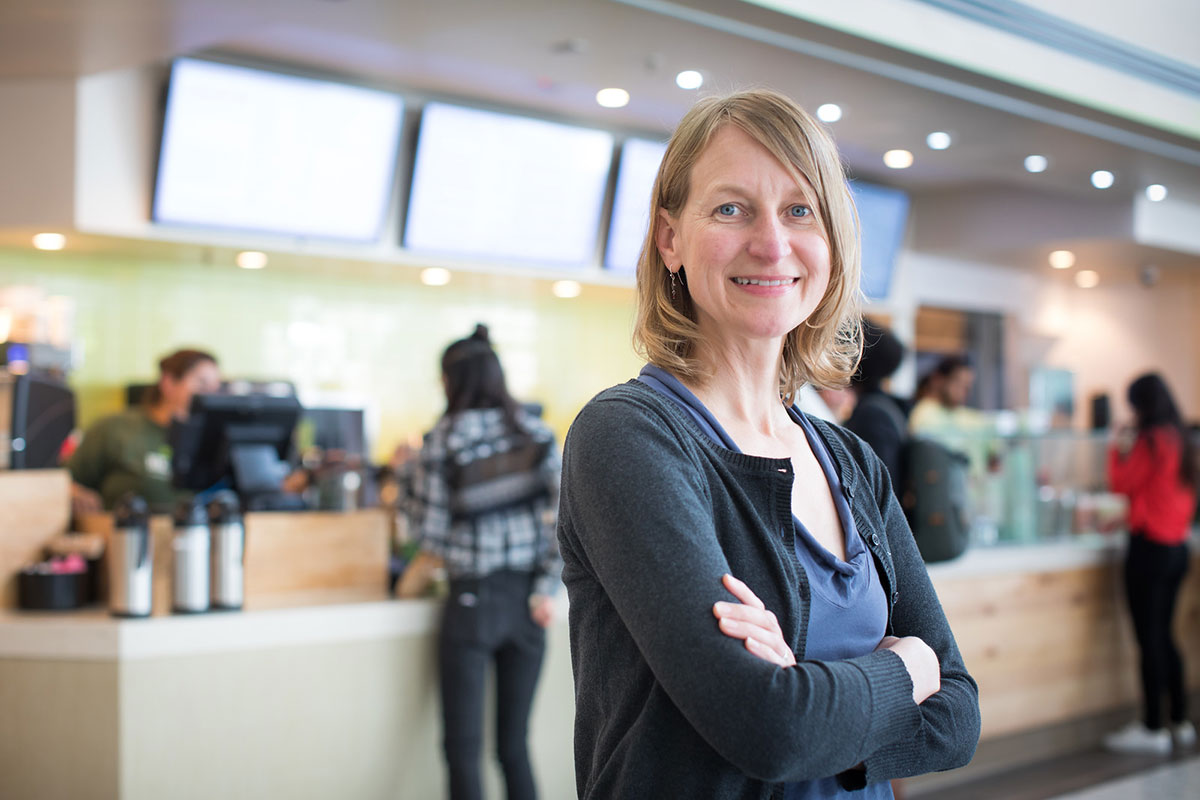 By Diana Austin
"A lot of the instability in family life comes from uncertainty about time," says sociology professor Kristen Harknett, of the Department of Social and Behavioral Sciences at the UC San Francisco School of Nursing. While there is ample data on how unemployment and economic instability affect health and family life, little research has been done on how unstable work schedules affect families. As co-directors of the Shift Project, a joint project of UC Berkeley and UCSF, Harknett and UC Berkeley's Daniel Schneider seek to remedy that, with the aim of using large-scale data to inform labor policy that improves the lives of workers.
Unusual Data Collection Yields Insights
Harknett, Schneider and their research colleagues have spent three years collecting data on more than 60,000 hourly workers in 120 large service and retail businesses, surveying them on their work schedules and the schedules' effects on issues ranging from general and mental health to parenting challenges. Using this data as a baseline, researchers can compare it with data from follow-up surveys to examine how changes in laws or company policies have affected worker health and well-being.
Some of what the researchers have found is not surprising: unstable work schedules are associated with sleep disturbances, psychological distress and unhappiness. The instability can also make child care arrangements precarious; when schedules change at the last minute, workers are more likely to leave children unattended or in the care of a young sibling.
What may be more surprising is that these problems can affect a significant portion of the workforce. An estimated 10 percent of U.S. jobs are in the service sector, where shift work and unstable work hours are common. In one analysis of Shift Project data, Harknett and her colleagues found that around two-thirds of workers get their schedules with less than two weeks' notice – a third receive less than one week's notice. Twenty-six percent of workers reported having on-call schedules, while 50 percent had back-to-back closing and opening ("clopening") shifts, and 14 percent experienced canceled shifts.
All of these things – separately and together – can exact a psychological toll, as well as rob workers of truly taking advantage of their off time, either by enjoying leisure or family activities or by looking for other work to supplement their income.
"If you think you're going to work, there's a certain amount of emotional energy that goes into getting on your uniform, getting to the job. And sometimes you show up and your shift gets canceled. The uncertainty can make it hard to make the most of the downtime when it comes," Harknett says.