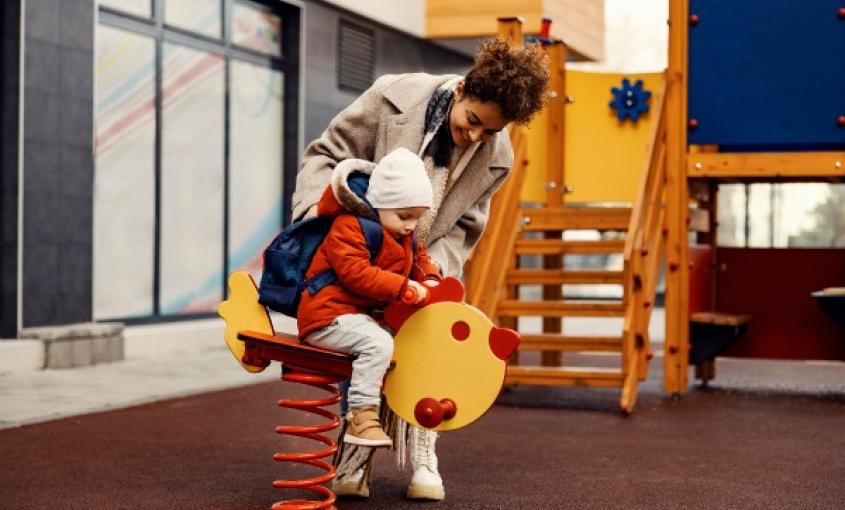 From ending the tobacco epidemic to reducing the presence of pesticides in child care centers, UCSF School of Nursing faculty are leading innovative projects to transform the health of Californians. Learn about just some of the major projects that are advancing health, particularly for communities that need it most.
Ending Preventable Pregnancy-Associated Deaths in California
California deaths from preeclampsia, a pregnancy complication characterized by high blood pressure, plummeted 76% from 2014-2016 to 2017-2019. This was, in large part, thanks to improved diagnosis and treatment guidelines informed by the California Pregnancy-Associated Mortality Review (CA-PAMR).

Established by the California Department of Public Health, the CA-PAMR reviews deaths among pregnant or recently pregnant Californians, up to one year after pregnancy, with the goal of eliminating these preventable outcomes.
Assistant professor Jarmin Yeh, PhD, MPH, MSSW, and Dan Sun, MA, data specialist for the Institute for Health & Aging, are working with CA-PAMR to meet this goal.
Yeh provides project oversight and management, while Sun works to identify all California pregnancy-associated deaths. This complex data analysis links vital statistics data and patient-level administrative data from hospitals, emergency departments and ambulatory surgery centers.
To understand and foster discussion about the social determinants of health and possible structural racism, Sun designed a dashboard to describe the conditions of the communities where victims of pregnancy-related deaths lived.
"These collective efforts have contributed to California's decline in pregnancy-related mortality and a consistently lower rate of overall pregnancy-related deaths compared with the United States," shared Sun.
First Program of Its Kind in California Aims to Close Mental Health Practitioner Gap
Over 50% of people with mental illness in the state are not receiving psychiatric care — and many communities in the San Joaquin Valley and Inland Empire have only half as many psychiatrists as other parts of the state. A recent report from Healthforce Center at UCSF projected California will experience a 34% decline in the number of psychiatrists by 2028 — and will have 41% fewer psychiatrists than needed in the next 10 years.
To help address this statewide need, the UCSF, UC Davis and UCLA Schools of Nursing in 2021 launched the UC Multi-Campus Psychiatric Mental Health Nurse Practitioner (PMHNP) Post-Master's Certificate Program, the first of its kind in California. The program will prepare 300 new PMHNPs within a five-year period. Graduates are expected to serve as many as 378,000 patients over the next five years.
That includes health care providers like Tonia Jones, MS, PMHNP, who has been a nurse since 1989. She saw the spike in demand for psychiatric services even before the pandemic and enrolled in the PMHNP program to help expand access to care for patients in the Los Angeles area where she works. "The training I received has already helped me better support my community's needs," said Jones.
Read the full story in our Science of Caring online publication.