"Until we have a visceral response to our humanity, we don't walk the walk." – Dr. Barbara Aranda-Naranjo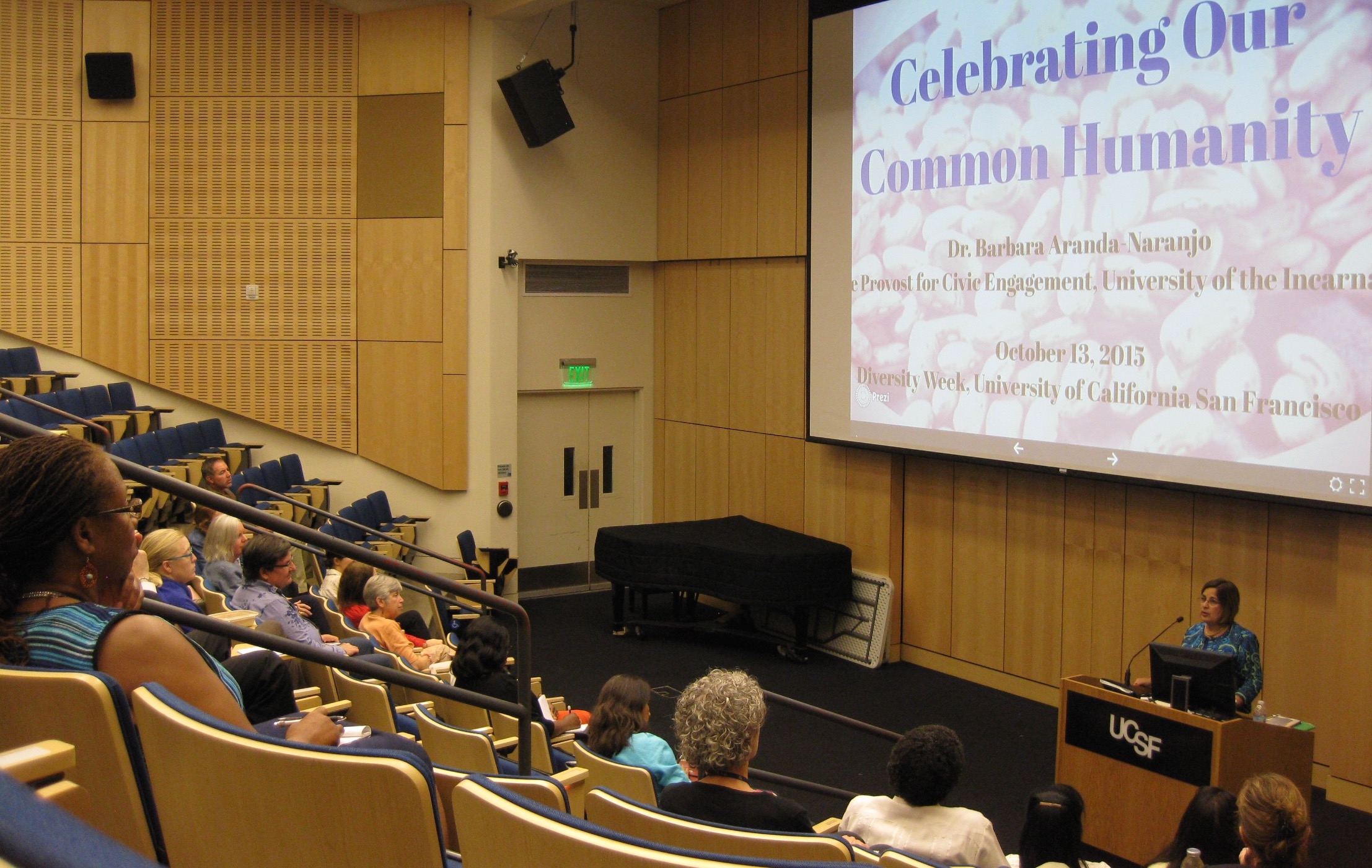 As part of Diversity Month, the School of Nursing and Office of Diversity and Outreach hosted a featured speaker—University of the Incarnate Word Provost for Civic Engagement Barbara Aranda-Naranjo, RN, PhD, FAAN. Her presentation untangled the challenge in an ever-connected digital world to still connect as human beings in human-to-human interactions to honor each other. Appropriately, her October 13 presentation focused on honoring our disparate ways of knowing. To contextualize this Dr. Aranda-Naranjo engaged the group in a "platica"—a conversation about the importance of interacting with our fellow faculty, staff, students, and communities.
Community Health Systems Department Chair Carmen Portillo, RN, PhD, FAAN, introduced Dr. Aranda-Naranjo noting her significant public health community leadership positions at local, state, and federal levels as well as her tireless efforts to improving the quality of life for people living with HIV/AIDS in the U.S. and Africa.
Celebrating Our Common Humanity, the title for Dr. Aranda-Naranjo's presentation began with the gift of a bean to each member of the audience. She explained that an introductory gift is customary in most international communities. This was an example of the afternoon's first "way of knowing."
From there the platica gave audience members a chance to reflect on their best selves, share impressions of the Schools at UCSF, and otherwise consider what we can do as health care providers to better honor the vulnerability that our patients give to us when we engage with them.
Dr. Aranda-Naranjo concluded her remarks by encouraging UCSF to continue our social accountability and widen our circle of compassion.