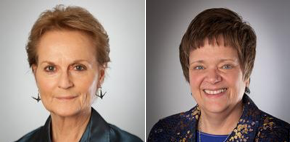 The National Institute of Nursing Research (NINR) has selected the UC San Francisco School of Nursing to receive a five-year award providing Biobehavioral Research Training in Symptom Science. This funding will support the training of five predoctoral students and three postdoctoral nurse trainees each year who will acquire the knowledge and skills necessary to:
Design and conduct biobehavioral (the interaction of behavioral and biological processes) research on symptoms and health-related outcomes,
Employ multi-method, biobehavioral approaches to the measurement of symptoms and the testing of symptom management strategies,
Examine the mediating and/or moderating roles of social determinants in symptom presentation and symptom management,
Develop and implement programs of symptom research with ethnically and socio-economically diverse populations across the illness trajectory, and
Translate research findings into recommendations for symptom prevention, assessment and management.
Interim Dean Sandra Weiss and Chris Miaskowski, RN, PhD, FAAN will lead this effort as co-directors. Interim Dean Weiss is the Robert C. and Delphine Wentland Chair in Mental Health and Professor Miaskowski is the Sharon Lamb Endowed Chair in Nursing and an American Cancer Society Clinical Research Professor. Weiss also currently leads the UCSF Depression Center as co-director. Miaskowski is internationally recognized for her research in pain and symptom management.