In ensuring the Leadership Institute's success as an innovative collaboration between the UCSF School of Nursing and UCSF Health that aims to serve the greater Bay Area nursing workforce, Dean Catherine Gilliss and Chief Nurse Executive Pat Patton will oversee the design and implementation of the institute's programming model. Lodged within the Center for Nursing Excellence and Innovation led by Gina Intinarelli, the inaugural director of the Leadership Institute is Justin Pohl.
Leadership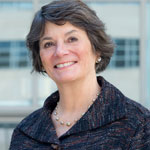 Catherine L. Gilliss is Dean of the UCSF School of Nursing and Associate Vice Chancellor of Nursing Affairs at UCSF. Gilliss previously helmed the Schools of Nursing at Yale University and Duke University in the capacity of dean and dean and vice chancellor, respectively. In partnership with UCSF Health Chief Nurse Executive Pat Patton, Gilliss oversees the design and implementation of the institute.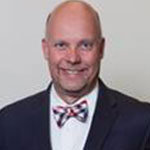 Pat Patton is Chief Nurse Executive, Chief Nursing Officer for Adult Services as well as the Vice President for Patient Care Services at UCSF Health. In partnership with Dean Catherine Gilliss, he oversees the design and implementation of the institute's programming model.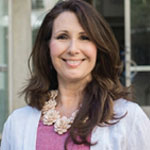 Gina Intinarelli-Shuler is the Associate Chief Nursing Officer for Nursing Excellence within UCSF Health. She also serves as the Associate Dean for Clinical Affairs within the UCSF School of Nursing as well as the Vice President of Population Health Management for UCSF Health. As Associate Chief Nursing Officer, she leads the Center for Nursing Excellence and Innovation, which includes education and training; research; evidenced-based practice support; quality improvement; and clinical innovation for the UCSF Health Department of Nursing. Under her leadership, the School of Nursing and health system will continue critical work toward greater alignment in these areas, transforming care delivery as well as educational opportunities through innovative and more integrated models.
Staff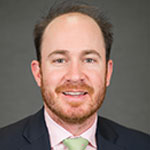 Justin Pohl is the Director of the UCSF Leadership Institute. As the former director of Strategic Initiatives at The George Washington University School of Nursing, Pohl has a background in higher education administration, health professions education and leadership development. He holds a master's degree from the University of Georgia and is currently completing his doctorate at GWU.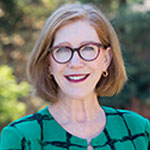 KT Waxman, DNP, RN, FAAN, is Co-Director of the UCSF Leadership Institute. In addition, Waxman is a professor and Director of the DNP program at the UCSF School of Nursing. She also serves as Director of the California Simulation Alliance and Editor-in-Chief of Nursing Administration Quarterly. An internationally known nurse leader, author and speaker, she is a mentor and coach to many nurse leaders on financial management and simulation, having written two books on health care finance and budgeting and one book on simulation. She is known by many as an innovator and disruptor.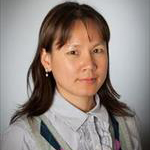 Jyu-Lin Chen, PhD, RN, PhD, FAAN, is Program Director of the COVID-19 Era Minkun Yang Memorial Global Initiative; chair of the Department of Family Health Care Nursing; and TT and WF Chao Presidential Professor in Global Health Nursing. Chen is an implementation nurse scientist leading interdisciplinary research teams to develop and test technology-based interventions to reduce health disparities in diverse pediatric populations and their families, both locally and globally. She has developed programs to train nursing students and nurse leaders on evidence-based practices and leadership development across the globe.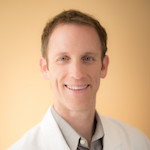 Adam Cooper, MSN, RN-BC, NPD-BC, is Program Director of the Hong Kong Sanatorium and Hospital Medical Group (HKSHMG) Partnership and Director of Nursing Continuous Improvement and Affiliate Nursing Quality, UCSF Health. In his full-time role, Cooper oversees the development of nursing continuous improvement strategies, frequently collaborating with the UCSF Health Continuous Improvement team. In addition, he leads nursing quality initiatives across the UCSF Health Affiliate Network in addition to serving as the director of the UCSF JBI Center. He has a passion for evidence-based continuous improvement and professional development, is married to a nurse, has two kids, and loves jazz hands.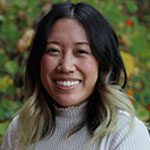 Emily Leung, BA, joined the UCSF Leadership Institute in August 2021 to coordinate program logistics. A Southern Californian transplanted to the Bay Area, Leung graduated with a BA in Media, Culture, and the Arts from The King's College in New York City and completed a master's degree in Theology from Fuller Theological Seminary. From New York to Southern California, she is thoroughly enjoying living and working in San Francisco developing in her career in higher education and health care. Her favorite things include black coffee, house plants, french fries, and Pilot V5 pens.