Coaching and mentoring are both practices utilized within the Leadership Institute, as well as taught in our programs. Both research and practice has demonstrated the effectiveness of using coaching to develop the leadership capacity within individuals and organizations. Therefore, the Leadership Institute has recruited a talented team of nationally renowned coaches, all of which have significant experience in supporting healthcare leaders and executives. Prior to seeking certification, each of our coaches were very successful clinical and academic leadership within a number of healthcare settings. You can learn more about our coaching team below.
Director of Coaching and Mentoring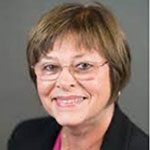 Jean Johnson, PhD, RN, FAAN, is a certified executive leadership coach. She has held executive positions in nursing leadership for the past 30 years, including as the founding dean of the School of Nursing at the George Washington University. Johnson remains committed to helping others develop their full potential and focus on opportunity and strengths while understanding the issues that might hinder their growth. Her broad leadership experience bridging education and practice provides a deep resource for understanding the context that health care professionals experience. She has worked closely with different health disciplines including pharmacy, nursing, medicine, physical therapy and others to find common ground, and in doing so, has aided numerous health care leaders in large organizations to become more effective leaders.
Coaching Team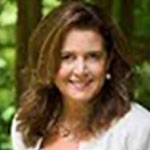 Eileen O'Grady, PhD, RN, NP-BC, is a certified nurse practitioner and wellness coach. She is certified as a life coach (ICF) and has worked for over 13 years with hundreds of clinicians to set and achieve goals and improve their capacity for leadership, so they can effectively lead others and organizations. She believes deeply that more attention must be paid to getting us unstuck from lifestyles that do not support well-being and that focusing on relationships is a leadership master skill. O'Grady holds three graduate degrees: a Master of Public Health from George Washington University, a Master of Science in Nursing and a Doctor of Philosophy in Nursing/Health Policy from George Mason University.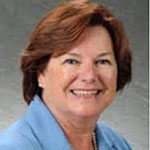 Ellen Dawson, PhD, RN, is an executive leadership and life transition coach, certified by the Hudson Institute in Santa Barbara, California. Her leadership experience in clinical, academic and entrepreneurial settings transfers well into the coaching field. As a coach, Dawson's presence-based style empowers and facilitates interactions that strengthen characteristics and skills unique to each client. Employing insightful questions and balanced feedback, coaching inspires one to navigate hurdles, barriers or fears and to be introspective and self-aware of true potential. She provides a mindful coaching environment which challenges, motivates and invites exploration of possibilities for life and career.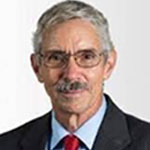 Gregory Pawlson, MD, MPH, FACP, centered his career before coaching on internal medicine and geriatrics, health services research and public policy in academic medicine, and later around quality of care, public policy and payer organizations in the not-for-profit private sector. Pawlson is a Hudson Institute and International Coaching Federation certified executive coach, and a fellow of the Institute of Coaching at McClain Hospital, Harvard University. His coaching experience has included health care executives, government officials, academic deans and department chairs. However, his primary focus is in working with emerging leaders, medical residents and fellows, and other trainees.