The NLAYAH program is a specialty option available to matriculated Master's and Doctoral students, as well as post-master's students enrolled in the Department of Family Health Care Nursing.
Students interested in participating in NLAYAH must first be accepted into the Family Nurse Practitioner(FNP) MS Specialty Area, the Pediatric Nurse Practitioner (PNP) MS Specialty Area or the Ph.D./Doctoral Program.
The goal of the Nursing Leadership in Adolescent and Young Adult Health program is to train nurse leaders as clinicians, educators, and researchers to improve the physical and mental health of California's ethnically diverse, underserved adolescents and young adults. This includes coursework in adolescent health and development; maternal, child and adolescent health leadership; and clinical and research experiences focused on improving the health and well-being of this target population. The outcome for students who participate in NLAYAH is a UCSF School of Nursing Certification in Adolescent and Young Adult Health to complement your master's or doctoral degree.
In 2010-11, NLAYAH was selected as one of six training programs in the nation to participate in the prestigious HRSA Maternal and Child Health (MCH) Diversity Training Peer Collaborative. The Collaborative is an intensive 9-month peer learning process in which grantees are provided a structured and safe environment to address challenges to racial and ethnic diversity within their training program through learning opportunities, technical assistance, and collaboration with peers.
For more information: NLAYAH Stories page.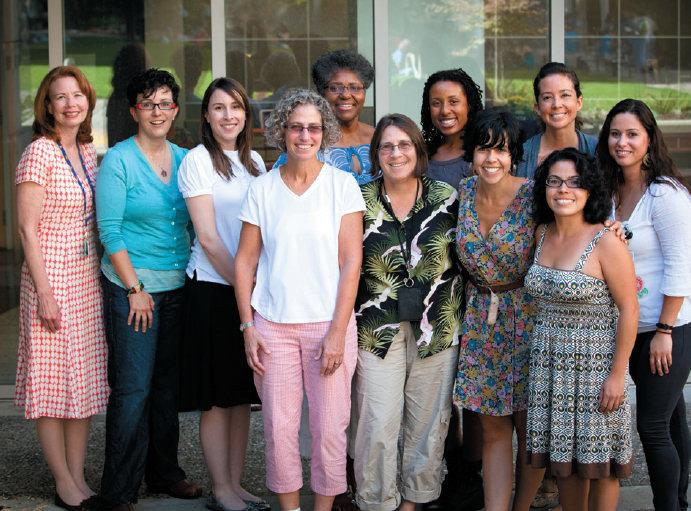 Coordinators:
Susan M. Kools
Erica B. Monasterio
Faculty: 
Abbey D. Alkon
Naomi A. Schapiro
Ellen M. Scarr
Collaborations
NLAYAH collaborates with other Bay Area programs, including Leadership Education in Adolescent Health (LEAH) Program in the UCSF Division of Adolescent Medicine, the Maternal and Child Health (MCH) Program in the UC Berkeley School of Public Health, the Center to Address Disparities in Children's Oral Health (CAN DO) in the UCSF School of Dentistry, and the Philip R. Lee Institute for Health Policy Studies (IHPS) in the UCSF School of Medicine.
Funding
NLAYAH is funded by grant number T80-MC-09654, from the Maternal and Child Health Bureau (MCHB) Title V Block Grant Program, Health Resources and Services Administration (HRSA), US Department of Health and Human Services.
Department: Family Health Care Nursing