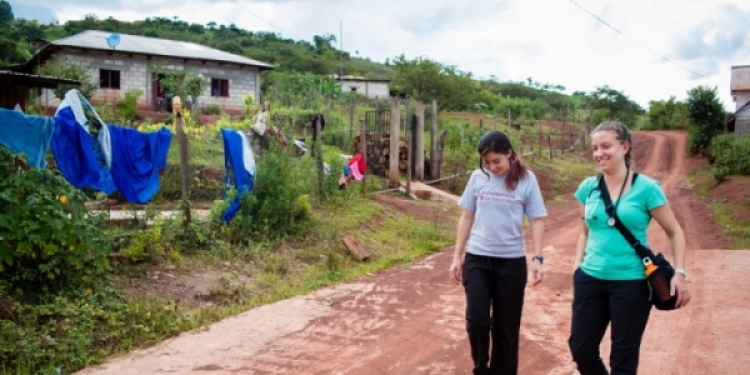 The Global Health Nursing Practicum course (N460) provides nursing students the opportunity to engage in global health fieldwork in an international setting. School of Nursing faculty collaborate with local partners to develop customized global health immersion experiences. Students learn and develop professional skills through activities that may include, but are not limited to: direct clinical practice (or observation of practice), teaching health education material, research activities, investigation of local health systems, health care delivery and cultural influences on health.
The following practicum experiences were offered in 2019:
Cali, Colombia: Spanish Immersion and Clinical Observation
Cusco, Peru: Cervical cancer screening & women's health education
Chiapas, Mexico: Shared medical appointments 
Neno, Malawi: GAIN Maternal Child Health short course
Course details
Students enrolled in N460: Global Health Nursing Practicum course are eligible to receive units towards the Global Health Minor. The number of credits earned varies by practicum experience. Requirements will include unique assignments designed by the faculty lead, as well as a course evaluation and basic trip report for the SON Center for Global Health. Units for this course do not count as clinical credits towards any degree. 
Most practicum experiences are open to students who would like to participate in the trip, regardless if they enroll for course credit. All travel and participation costs are covered by individual students, whether or not they are enrolled for course credit.
How to Apply
Each practicum experience has a unique application process and timeline. 2019 practica application information will be posted by January 2018. Please check back then for opportunities and information on eligibility and application timeline.
Contact:
UCSF School of Nursing
Center for Global Health
2 Koret Way, Room N-431Y, Box 0606
San Francisco, CA 94143-0602
Email: [email protected]
Telephone: (415) 502-3326