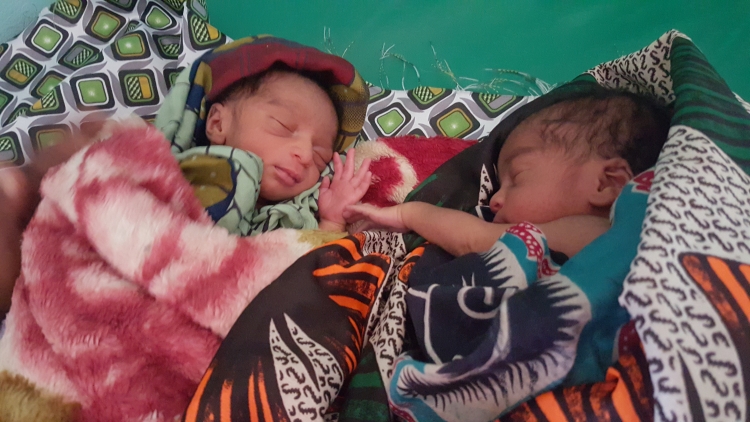 In 2016, the Center for Global Health embarked on a major initiative to improve maternal and child health in Malawi, the poorest country in Africa: 
Global Action in Nursing (GAIN)
Initiative Overview
The GAIN Initiative aims to lower maternal and infant mortality rates in Malawi. It is designed for sustainability and scalability through our train-the-trainer model. UCSF School of Nursing and its Malawian nursing partners are committed to creating enduring change in the lives of women and their families.
Health issue: In Malawi, pregnancy and childbirth are dangerous events for women and their infants:
1 in 150 women in Malawi dies of childbirth-related causes; compared to 1 out of every 7000 in the US.
For every 1,000 live births in Malawi, 44 infants die; compared to 6 out of every 1000 in the US.
A major cause of these tragic outcomes: lack of health care providers trained in maternal and reproductive health. Every woman in the world should have access to skilled birth support to protect her health and dignity.
Our solution: Nurses. Focus on educating and empowering the workforce that cares for vulnerable mothers and infants in Malawi.
Program strategy: GAIN
Intensive leadership and clinical skills training course offered in Malawi, including implementation of the WHO Safe Childbirth Checklist.
Comprehensive curriculum including: clinical skills for safe childbirth, as well as compassionate and human rights-based healthcare provision.
Advanced practice nurses embedded in year-long rotation Malawi to assist with sustaining leadership and clinical practices.
Rigorous data collection on maternal and infant complications, which cause death and disability among mothers and infants.

Read the UCSF Magazine article about GAIN, Tackling Childbirth-Related Mortality in the World's Poorest Place.
For more information on the GAIN Maternal Child Health Short Course in Malawi, click here.
To make a donation in of the Center's mission to improve maternal and child health in Malawi, please visit our donation page.