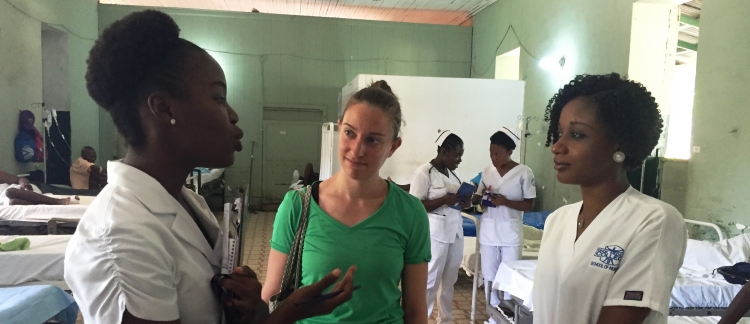 Preparing nurses to work on domestic and international global health issues; UCSF School of Nursing faculty and graduates advance the role of nursing in global health care delivery, research, and education.
The Center for Global Health (CGH) mission is to advance health equity through nursing.
At the University of California, San Francisco, nurses from all departments are involved in global health efforts, from teaching global health courses to the actual delivery of care to marginalized populations. The CGH aims to integrate global health nursing activities in the school with global health efforts across the university. We also collaborate with academic and community partners both in California and around the world to promote training and capacity building for the local nurse work force.
Read the detailed Profiles of School of Nursing faculty members with expertise, research experience and current projects in global health at the profiles.ucsf.edu web site.
 
Read about our new major initiative: Global Action in Nursing (GAIN)
Faculty Global Health Research & Programs
See where School of Nursing faculty are working. Click on the pins below for more detail on each project:
Read the detailed Profiles of School of Nursing faculty members with expertise, research experience and current projects in global health at the profiles.ucsf.edu web site. View a digitally accessible version of this map >>
Global Health Training
Global Health Minor
Global Health Nursing Practicum
GAIN Maternal Child Health Short Course
Global Health Nursing Fellowship
Global Health Clinical Scholars
Current Student and Faculty Resources
Global Nursing Forum
Pre-Departure Resources
Professional Development Tips for Current Students