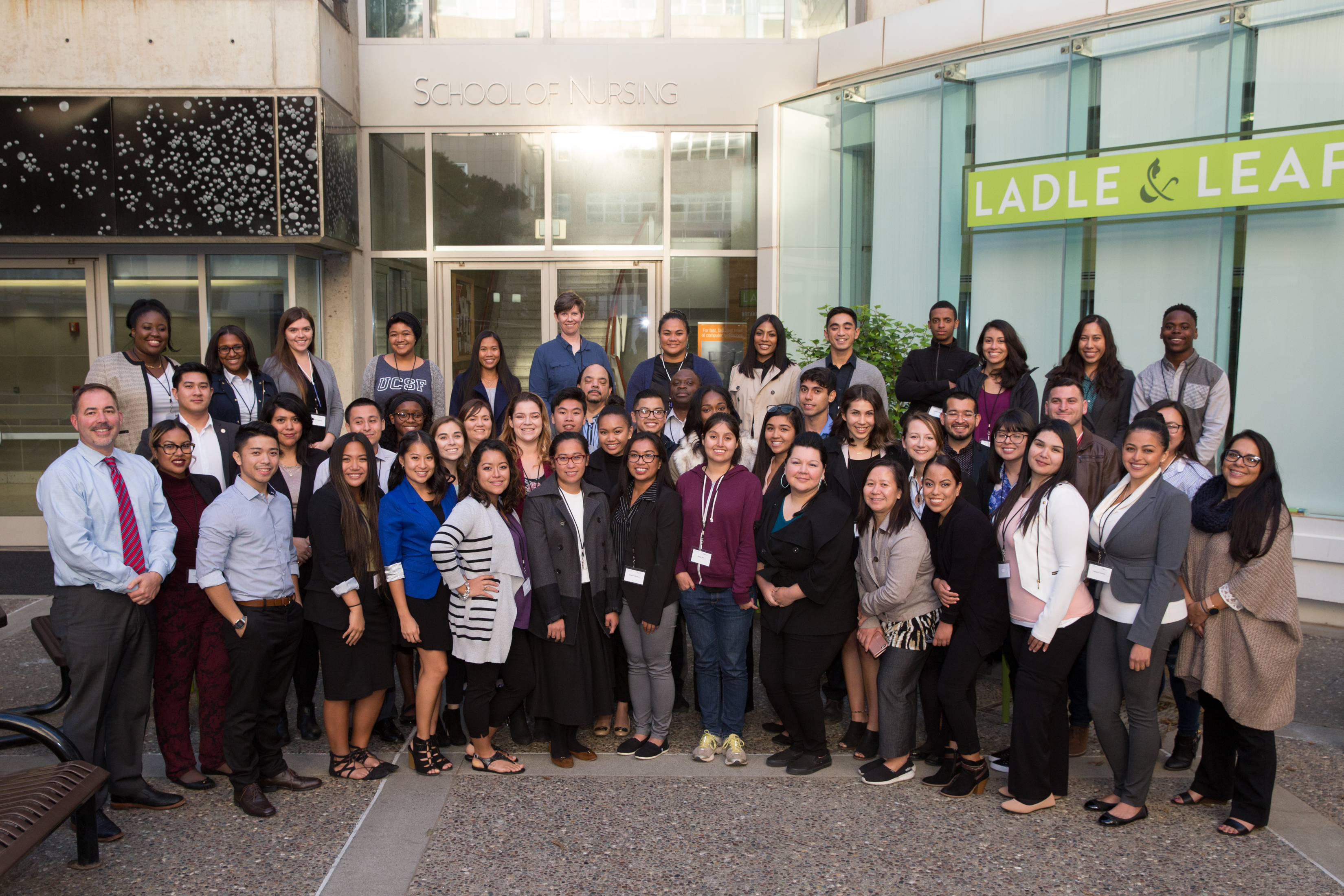 Thank you for your interest in the 2018 UCSF Nursing Leaders of Tomorrow Conference. The free conference will take place October 12-13, 2018 on the UCSF Parnassus Campus. Participants will take part in an immersive experience including:
Goal Statement and Application Workshops

Admissions Presentation and best practices

Student Panels

Learning about all UCSF Nursing Specialties

Faculty talks

Research opportunities

Networking reception with students and faculty

A limited amount of travel and housing funds will be available for participants
Who should apply:
BSN Students interested in Nursing Masters and PhD Programs

Junior and Senior undergraduates interested in the Masters Entry Program in Nursing (MEPN)

ADN students or RN Nurses with a non-nursing bachelors degree interested in Masters Programs

Masters students interested in a PhD or DNP in nursing
Application Closes: August 29, 2018
For questions or more information contact: Sergio Saenz, Director of Outreach and Recruitment, - [email protected]
**Disclaimer: The UCSF Nursing Leaders of Tomorrow Conference is supported by state funds and is therefore subject to possible changes or discontinuing of funds. Should this happen, accepted participants will be notified of changes or cancellation.