We are an independent, grassroots committee that is focused on elevating awareness of structural inequities in the School of Nursing at UCSF and society at large. DIVA leads School and campus efforts to foster an equitable and inclusive teaching, learning, and working environment. We are committed to working with School of Nursing leadership, especially in partnership with the Associate Dean for Diversity, Inclusion, & Community Outreach (ADDICO) to achieve this vision. We partner with entities outside the School of Nursing regarding DEI resources, advocacy, and consultation.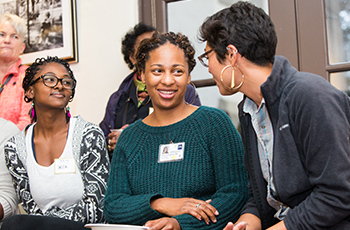 How does DIVA foster an equitable and inclusive teaching, learning, and working environment?
DIVA is  the education and training home for the HEALS Model — a structural approach to help create a respectful and inclusive environment through building infrastructure and implementing proactive measures and responsive steps, including the HEALS process. The HEALS Model is built on the framework of cultural humility, a lifelong process that emphasizes self-awareness and self-evaluation, openness to others' perspectives, commitment to establishing authentic partnerships, and the practice of both understanding and accountability on both individual and organizational levels.
The HEALS process, the heart of the Model, is a series of steps based on the mnemonic to provide common language to guide a group discussion to address bias, stereotyping, and exclusionary practices when these issues emerge in the classroom or other group settings. New students and faculty participate in experiential training to become familiar with the HEALS process.
We partner with the School of Nursing ADDICO to offer education and training in the HEALS process for the school, and partner with school leadership to sustain the HEALS Model over time. In addition to HEALS training and support, DIVA has other expertise to offer, depending on the needs of the School/campus. For example, creating inclusive mentoring practices, or promoting cultural humility and inclusive workplace practices for research or other work teams.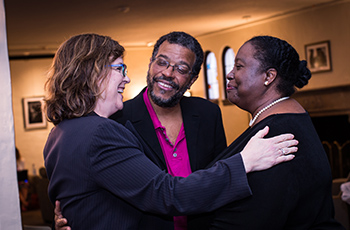 Who is a DIVA? Who makes up the DIVA committee?
All faculty and staff in the School are welcome to join DIVA with: 1) a prerequisite of completing the minimum DIVA training "Promoting Cultural Humility.../An Introduction to HEALS;" and 2) a commitment to participate in monthly meetings, participate in HEALS coaching or facilitation (with or without the formal DIVA Department representatives), or other DIVA core activity (e.g., HEALS overview and training at new student Orientations).
Through formal DIVA Department representatives (one for each of the four SON Departments, and one for Institute for Health and Aging), we provide a rapid response of peer support and coaching regarding HEALS facilitated group discussions on an "as-needed" basis.  DIVA's Department/IHA representatives include faculty from the MEPN, MS, and PhD Programs.
DIVA also includes student representatives (student DIVAs) from the MEPN, MS, and PhD Programs. Student DIVAs are selected by the entire DIVA committee through an application process each Fall. MEPN student DIVAs continue in the role through the MS Program.  
DIVA Department/IHA representatives' role/responsibilities:

Identify from your Chair/Vice Chair/Director the new faculty in your department, provide brief overview of 1) SON Diversity, Equity, Inclusion commitment, 2) DIVA and the HEALS Model (see other documents), 3) new Associate Dean Diversity, Inclusion, & Outreach (ADDICO).
Serve as the main contact for faculty or students with DIVA questions or concerns, bring to DIVA committee, co-chairs, or ADDICO as needed.
Encourage their participation in DIVA trainings – DIVA is their resource to help them create and foster a sensitive, inclusive, respectful learning/teaching environment.
Lead at least one DIVA activity per year – such as, MEPN new student Orientation HEALS training, MS/PhD new student Orientation HEALS training, module teaching.
Represent DIVA at Dept meetings, update dept. on DIVA activities, bring departmental issues back to DIVA.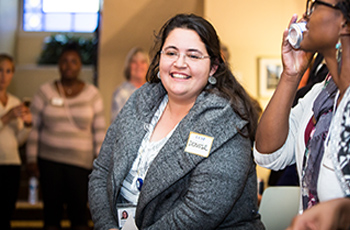 Student DIVA role/responsibilities

Assist in increasing DIVA visibility to students and student access to DIVA
Serve as a communication conduit to/from the student body
Participate in meetings when possible, and regularly communicate with other student DIVAs and the entire DIVA committee (The MEPN schedule precludes attending the monthly meetings, so the MEPN student DIVA regularly communicates with other student DIVAs so that MEPN student perspectives or concerns may be brought to monthly meetings in a timely way)
Facilitate student participation on DIVA projects